Unlocking Your Success Mindset
Live Virtual Group Course
You're holding the keys to success and abundance in your hands
Go from being stuck to becoming unstoppable
---
Find the right combination code to unlock your success and abundance

Open your treasure vault - your positive mindset

Build your confidence
You're holding the keys to success and abundance in your hands when you realize that you don't have the combination code.
You can't open your treasure vault – your positive mindset – which is the gateway to your future success. It is locked leaving you desperate, despondent and anxious.
You feel that you're not smart enough to figure it out and not good enough to be successful. You're overcome with a new sense of doubt, insecurity and inadequacy.
Instead of shutting down, learn how to Use your Mindset to Unlock Your Success.
It's easier than you think.
Join this 10-week live virtual group course to go from being stuck to becoming unstoppable.
This is a course in self-empowerment through self-discovery. Marina takes you on a journey of personal growth by first uncovering what is holding you back. Learn to pivot false negative beliefs in changing your perspective, changing your feelings, thoughts and words. Becoming aware of how your mind works gives you the power to make success all but certain.
Then you learn some of the most consequential success principles helping you to overcome fear and resistance. And finally, you discover the greater meaning of life bringing you joy, satisfaction and fulfillment.
Pursue your happiness by joining this amazing, life-changing, transformational course.
Contact Marina to find out about the next course.
Let's Talk
---
---
---
Your GPS to Success
Online Program
When you use your GPS system, you trust it to give you clear and straight-forward directions.
Wouldn't it be great to have just as direct a road map in the areas of your life that matter most?
---
But What If You Are:
---
Stuck in your life and career?

Worried about your future and your finances?

Seeking meaningful relationships and love?

Feeling unloved, unworthy and just not good enough?
If You Are Looking:
---
to move forward into a purpose-driven future…

to overcome your fears and lack of self-confidence…

to transform yourself to the person you are meant to be…

to maximize your potential …
then I want to help you!
---
Just as a GPS gives you turn-by-turn directions, my course, Your GPS to Success, gives you step-by-step, specific and practical strategies and doable exercises for making positive changes to negative habits, thoughts and beliefs.

This powerful program will guide you to overcome your fears and doubts, your daily challenges and your lack of self-confidence. It will help you to empower and transform yourself achieving life-changing results.
Recently I used a GPS system that led me astray and I found myself on an obscure dirt road in nowhere land in front of a concrete roadblock. I could see the turnpike – almost taunting me – but unless I lifted the massive dividers, I wasn't getting to where I wanted and needed to go. I tried to re-route, but it brought me back to the same dead-end again.
I realized that not all GPS systems have the right data to get you to your destination safe and fast.
I took many self-empowerment courses and realized that many gave me only partial, even obscure information and strategies that led to nowhere.
Unlike many other courses, I offer you a holistic and complete approach that touches on all aspects of your life and being. 
Unlike others, I am guiding you to heal and nourish your spirit, your mind and your body. Are you ready to find out how to radically change your life?
Then Purchase the Program Now
---
I know how difficult it can be to change your life especially if you don't know where to begin. There is an information overload – so much to choose from. The question is what is right for you. What will work for you?
---
A couple of years ago, I attended a workshop for authors and entrepreneurs. We learned very practical techniques to launch successful marketing campaigns making our dreams come true. The conversation turned to visualizations and affirmations when a gentleman raised his hand. He told us that he had read "The Secret" and done exactly what it said to do – visualize and visualize some more of what you want to see in your future. But nothing happened. He was frustrated and angry. He had lost hope and saw no way to turn his life and career around.
Have you found yourself in a similar predicament? Have you given up because the so-called solutions aren't working?
In his case, the answer was simple – visualizations are only one aspect of achieving success. He was only given a partial formula that would lead him nowhere.
I provide a complete formula and concrete motivational, mental, spiritual and physical practices that navigate you to the life of your dreams!
If you are ready to take action that can change your entire life's trajectory for the better…
Then Purchase the Program Now

Certification
As a Jack Canfield-certified Success Trainer, I know what it takes to break through our own limiting beliefs that hold us back from having happiness, health and abundance in all key areas of our life.

Training
I have spent decades studying some of the greatest minds of our time and have learned critically important principles of positive thinking and spiritual change.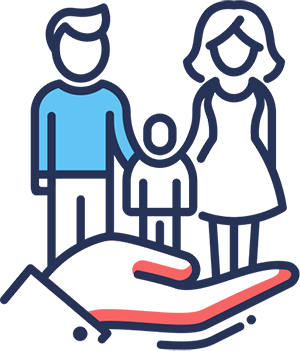 Growth
I have used these principles to achieve success in my own life and my own business. And now, in my online course, I'll be revealing them to YOU.