You Have Arrived at Your Destination.....
Happiness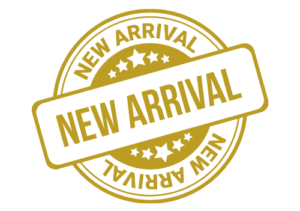 ---
How to Navigate from Where You Are to Fulfillment, Prosperity, and the Life of Your Dream
---
---
---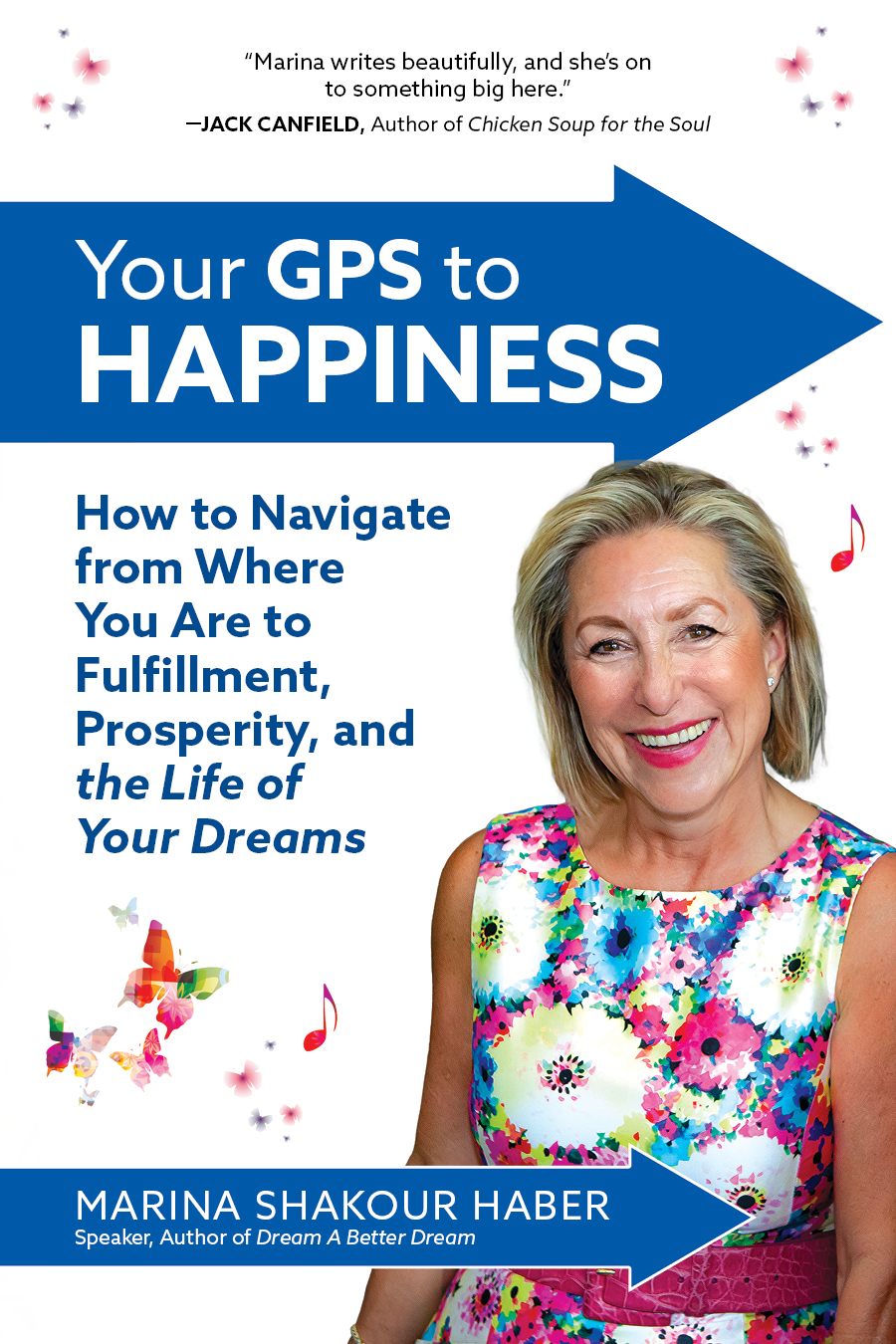 ---
"Can you really create a delicious life you love, following just a few simple steps? The answer is a resounding, Yes. Marina Shakour Haber has spent years studying and honing the physical and metaphysical science of happiness and in these pages, she generously shows us how we can be happy on purpose. This intriguing, sensible book is the guide that will take you from perhaps believing that you are not enough to being all that you can and ever wanted to be…Happy."

- Fabienne Fredrickson, coach and author, Embrace Your Magnificence: Get out of your own way and live a richer, fuller, more abundant life."
"This book presents us all with the opportunity to define (or redefine) what happiness is for us AND gives us a GPS navigation system to get there. Marina's writing is engaging and insightful as she shares personal stories of challenge and triumph and then she provides the tools and resources for us to overcome adversities as well."

Nancy Matthews International Speaker, Best-Selling Author of The One Philosophy
Your GPS to Happiness
Watch your Free Masterclass, Think and Be Happy.

Get instant access and discover how to be happy even, or especially, in the middle of challenging global events that threaten to undermine our state of mind.
Watch Marina's Free Masterclass Video:
Think and Be Happy
---
"Marina writes beautifully, and she is on to something big here."

---
---
Jack Canfield, author of Chicken Soup for the Soul and The Success Principles, featured Marina on his podcast.
Trish Carr's Women's Prosperity Network Podcast Featuring Marina

Be Real, Get Real - Real Women Sharing Real Stories About Their Ups, Their Downs, Their Journey And Their Transformations.
---
Joel Simmons Tenacity Foundation Podcast Featuring Marina


Interview with 'The Happiness Guru' about life's transitions and experiences as part of her 'Pyramid Principle'
---
Be Your Happiest and Most Fulfilled Self Now!
--- Get to know who you are and who you want to become. Find out what matters to you. What do you want in life? When you understand your life, you can create a new, exciting life vision that pulls you forward now. Understand the 'Pyramid Principle' to know where you are in your journey so that you can develop the right strategies to get you through all levels leading to successful outcomes, happiness, and fulfillment now. Get clear on your origin story, and on the stories you are telling yourself. What false beliefs, thought patterns, and negative habits hold you back? When you change your perspective, you change what is and live an inspired, meaningful life now.
Order your copy of Your GPS to Happiness today and get these FREE BONUS GIFTS
---
Don't just dream of happiness...
---
Take action to live the Life of Your Dreams!
Order your copy of Your GPS to Happiness now and you'll discover:
---
Happiness is a state of Being not Having. Get to Be happy.


How to change your self-perception so that your perception changes.


How to believe in yourself so that you become confident, empowered, and unstoppable.
How to find your purpose so that your vision pulls you forward.


How to take action to get you to where you want to be.


How to nourish your mindset so that you are happy and fulfilled no matter what.
Testimonials
"Marina's course changed the way I looked at my new world (which I knew was the same as everyone else's, but still hard to accept). Through the presentations and homework, I gained insight into how to better deal with my past and present as well as developing tools to mold my future.

My state of mind has improved, and I am able to get through each day without the dread, loneliness, and sadness I used to feel.  I am not a new me but learned to embrace my positive qualities to become a better me!"

Lynn Rae
"Marina Shakour Haber has been a gift in my life. As a coach she is helping me to continue pursuing my goals and working on them without giving up.  Many times, we had to change plans, but never the objective I want to achieve.  She is patient and motivated with a great sense of humor. As a human being she is helping me to understand life and teaching me to love myself."

Ana Paula Dumont
"Well, you did it again! Great presentation and right on time as always. You have changed my world in so many ways over the past 2 years! I can't count the ways in which you have changed my life. Even physically – after years of high blood pressure, my doctor told me it's the best its ever been. I know it's the change in my attitude as a result of all the teachings and knowledge you bring."

Jan
"Thank you so much for your fabulous insights and lessons in your Power of Positivity Course!

I loved every minute of it and greatly appreciate your enthusiasm and your personal stories! I am a looking at life - and reacting to life - differently and with so much more awareness. What a relief!!!

You have so much wisdom, enthusiasm, and knowledge to share with the World, and I am so glad you share it!! We are all so much better for knowing you!"

Suzanne
"There is a great need for me to reach out and to let you know how grateful I am to be in your two classes. I have taken many programs, however, in the short 4 hours that I have been involved in your class, Awaken to Your Purpose, I have had more profound breakthroughs & ah ha moments than in all the hours, days, weeks spent participating in other programs.  <br><br>Being able to see that "golden thread" and to feel it woven into every aspect of who I am and what I am is absolutely freeing! It's like a lightbulb went off.

Thank you for answering the call to teach and for being YOU!

Peace, Purpose, Progress & Prosperity

Samantha  D.

Certification
As a Jack Canfield-certified Success Trainer, I know what it takes to break through our own limiting beliefs that hold us back from having happiness, health and abundance in all key areas of our life.

Training
I have spent decades studying some of the greatest minds of our time and have learned critically important principles of positive thinking and spiritual change.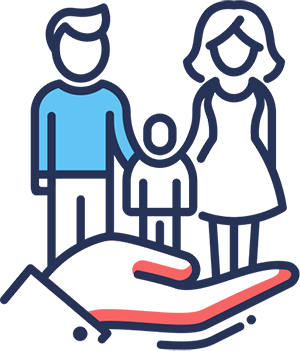 Growth
I have used these principles to achieve success in my own life and my own business. And now, in my online course, I'll be revealing them to YOU.
Work with Marina as your coach individually or in any of her group coaching programs
Schedule your free 30-minute Get Acquainted Chat with Marina
---
Schedule Now
---
A COURSE IN HAPPINESS PROGRAM